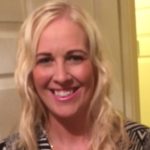 Educational Psychologist, Leeds
B Sc, PG Cert Ed, DEdPsy
Health Professionals Council registered professional.
After graduating from Sheffield Hallam University with a degree in Psychology in 2002, Claudia worked as a volunteer befriender for the National Autistic Society and as an Inclusion Support Worker in a secondary school, before completing her PGCE in in 2004. Claudia taught Years 3 & 4 at a Lincolnshire  primary school, working closely with children who experienced a high level of special educational needs.
After completing her Doctorate in Educational Psychology at the University of Nottingham in 2010, Claudia started her career as an Educational Psychologist in North Lincolnshire, before moving to the Leeds Educational Psychology Team in 2012. Her doctoral thesis focused on the impact of a group based Motivational Interviewing approach on pupil self-esteem.
Claudia attended the 3 day training on Therapeutic Story Writing Groups in Durham in 2015 and was keen to further develop and introduce this approach into Leeds. She started the Train the Trainer programme with Dr Trisha Waters in 2016 to become an accredited trainer.
Publications
Motivational Interviewing and Promoting Self-Esteem, Book Chapter featured in McNamara, E (2014) Motivational Interviewing, Children and Young People II: Issues and Further Applications.